ITEMS CURRENTLY FOR SALE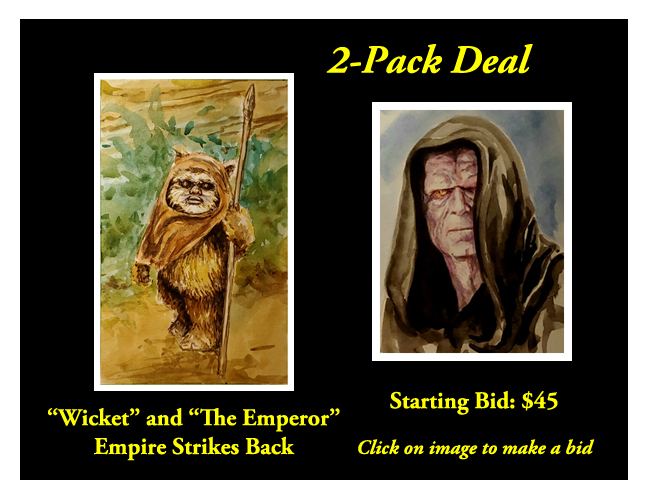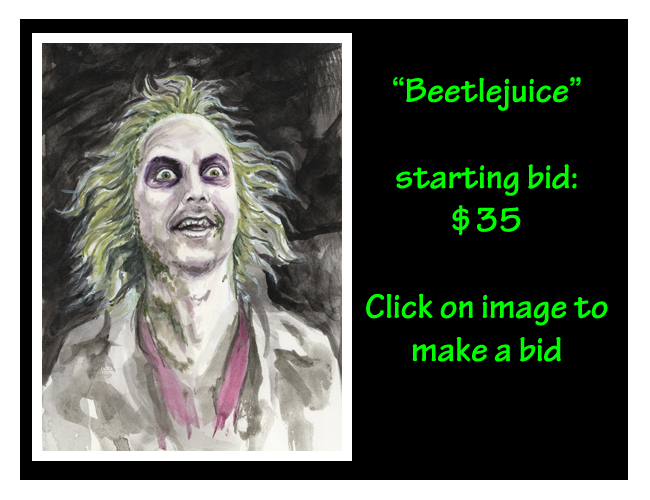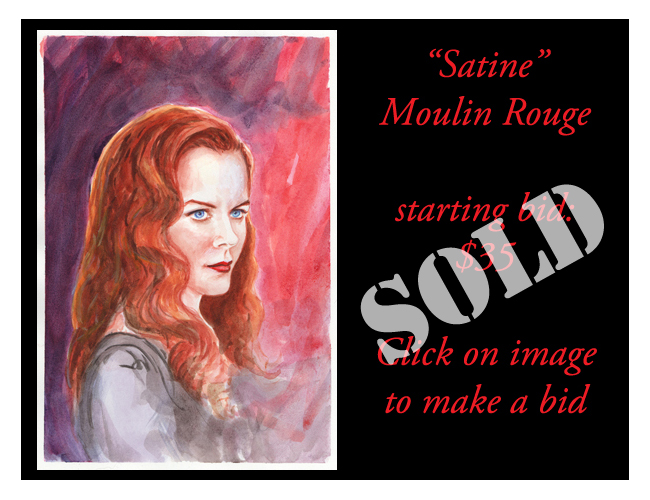 A group of us have been watching movies every night since the pandemic lockdown began. We all press play on the same movie at the same time, and start an online thread of live commentary as we watch together, from afar. The playlist so far, and coming up, can be found HERE
As an added contribution, I decided to draw some sketches based on whatever movie we were watching, starting and finishing with the respective movie. Sometimes I'd get a few sketches done, sometimes just one, and sometimes I'd do watercolours, if I was feeling ambitious.
Live Painting of Sloth! click on the image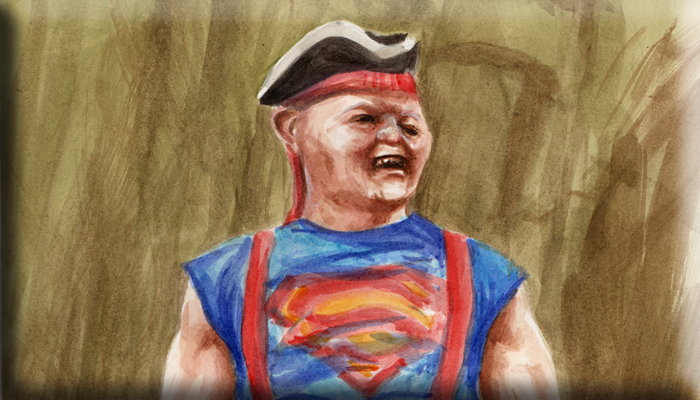 Live Painting of Leeloo! click on the image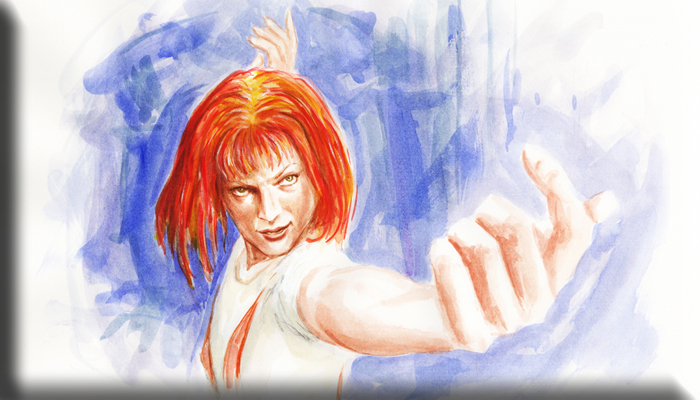 As the artwork started to pile up, we decided to try and do some good with it and auction off pieces to raise money for charities and organizations impact by the challenging time we find ourselves in.  Click HERE to see how much money has been raised so far.
Below is an index of the movies I've sketched or painted along to. Click on the movie to see the finished piece, and if available – where to bid on it!


The Rise of Skywalker- May 9
E.T the Extra Terrestrial – May 3
the Blues Brothers – May 1
Beetlejuice – April 28
The Force Awakens – April 25
Planes, Trains and Automobiles – April 23 – SOLD
Moulin Rouge – April 20 – FOR SALE
Batman – April 19 – – SOLD
Return of the Jedi – April 17
The Fifth Element – April 15 – SOLD
Shaun of the Dead – April 14
High Fidelity – April 13
Empire Strikes Back – April 11 – ONE ITEM SOLD
I Am Legend – April 7
Ghostbusters – April 4
Goonies – April 2 - SOLD
Fast Times At Ridgemont High – April 1
Eternal Sunshine of the Spotless Mind – March 30 – SOLD
True Romance – March 29 – SOLD